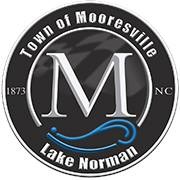 BY MIKE FUHRMAN
After more than a dozen residents expressed serious objections, Mooresville town commissioners on Monday rejected a property owner's request to rezone property near a suspected chemical dump site to clear the way for a 355-home development.
Charlotte-base developer MT Land's plans for the property on Rinehardt Road included 114 townhomes, 131 single-family homes and another 110 homes marketed toward active older adults. The plan also called for a community pool, a cabana, playground and walking trails.
The developer also promised to make improvements to Rinehardt Road, and about 7.5 acres in the 115.45-acre Rinehardt Village development were earmarked for commercial property.
Town staff and the planning board recommended approval of property owner William Rinehardt's rezoning request.
But residents voiced numerous concerns with increased traffic, health concerns associated with the pre-regulation landfill site located across the street, and the developer's track record.
Residents of Rinehardt Road and nearby Red Dog Drive listed off names of relatives who had been diagnosed with and/or succumbed to cancer, which they believe was caused by contaminated well water.
Sarah Brotherton, who has lost her mother, husband, an aunt, and an uncle to cancer, said family members witnessed employees of three textile mills dumping chemical waste on the nearby site years ago.
She implored commissioners to hold off on the rezoning until environmental studies on the properties in the area are completed.
"Please," she said, "let's wait until the state decides (on whether this land is safe for development). I don't think any of you would want to be living on it."
Paul Shriver, the land acquisition and sales manager for MT Land, assured the board that a phase I environmental study found no issues with the Rinehardt Road property. And state environmental regulators did not find any hazardous materials on the site, Shriver said.
Despite assurances from the developer's traffic engineer to the contrary, residents said the subdivision would exacerbate existing traffic problems on Rinehardt Road and on nearby N.C. Highway 150.
Residents of the Pecan Hills subdivision also cast doubts on the developer's credibility, saying he had not followed through on plans and promises for that subdivision. Construction began 13 years ago and has not been completed after two homebuilders abandoned the project during the economic downturn.
MT Land Managing Member Charles Myers deflected criticism of his firm's handling of the Pecan Hills development, blaming the recession and builders.
In his comments to town commissioners on Monday, Myers asserted that approval of the rezoning would actually accelerate environmental cleanup, if needed, in the area.
"Let's don't ignore it," he said.
The town board had previously rejected a 492-home subdivision for the Rinehardt Road site.
Under the property's existing zoning, the developer can build 238 homes on the property by right, town officials said.