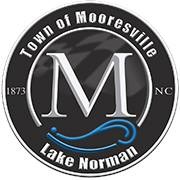 FROM STAFF REPORTS
Mooresville officials have decided to close Town Hall and the Public Services Operation Center to the public in response to the state's first reported case of community spread of COVID-19 and in order to continue to comply with recommendations from the Centers for Disease Control and Prevention and the World Health Organization.
The facility closures, which were announced in a news release, took effect at 5 p.m. on Friday.
Also, town officials have canceled the Town Board of Commissioners meeting scheduled for April 6 and the Town Planning Board meeting scheduled for April 9.
"It is important that residents are allowed to have discourse with both boards, and due to the limitations placed on large gatherings at this time, the town does not believe we could provide that opportunity," Town Manager Randy Hemann said in the news release.
The state's first case of community-spread COVID-19 — meaning health officials do not know how the person contracted the novel coronavirus — was reported in Wilson County, according to Gov. Roy Cooper.
Two cases of COVID-19 have been reported in Iredell County. There have been more than 137 cases reported in North Carolina and more than 10,440 in the United States, according to the N.C. Department of Health and Human Services.
Mooresville Mayor Miles Atkins declared a state of emergency during Monday's town board meeting.
Although Town Hall will be closed to the public, town staff will still be available by phone, email, and via web/conference calls. Teleconferencing will allow town staff to interact, give presentations and continue with town business.
If residents need to reach town staff, directory information can be found at www.mooresvillenc.gov and is also listed below.
Additionally, online business, such as payments, can still be conducted via the website, by telephone, or by using the dropbox located in front of Town Hall (413 North Main Street).
Updates on town actions, closures, and cancelled events will be posted on the town website and on town social media accounts.
TOWN OF MOORESVILLE STAFF DIRECTORY
♦ Randy Hemann, Town Manager
704-662-3188 | rhemann@mooresvillenc.gov
♦ Beau Falgout, Assistant Town Manager
704-799-4045 | bfalgout@mooresvillenc.gov
♦ Ryan Rase, Assistant Town Manager
704-799-3610 | rrase@mooresvillenc.gov
♦ Genevieve Miller, Town Clerk
704-662-3131 | gmiller@mooresvillenc.gov
♦ Sharon Crawford, Town Attorney
704-799-4162 | scrawford@mooresvillenc.gov
♦ Kim Sellers, Public Information Officer
704-799-4011 | ksellers@mooresvillenc.gov
♦ Pam Reidy, Parks & Recreation Director
704-662-3185 | preidy@mooresvillenc.gov
♦ Jon Young, Engineering Services Director
704-799-4065 | jyoung@mooresvillenc.gov
♦ Deborah Hockett, Chief Financial Officer
704-663-8278 | dhockett@mooresvillenc.gov
♦ Curt Deaton, Mooresville Fire-Rescue Chief
704-664-1338 | cdeaton@mooresvillenc.gov
♦ Tiffany Shelley, Interim Human Resources Director
704-799-4027 | tshelley@mooresvillenc.gov
♦ Marian Lytle, Mooresville Public Library Director
704-660-3272 | mlytle@mooresvillenc.gov
♦ Craig Culberson, Planner II
704-662-7041 | cculberson@mooresvillenc.gov
♦ Ron Campurciani, Mooresville Police Chief
704-658-9099 | rcampurciani@mooresvillenc.gov
♦ Allison Kraft, Public Utilities Director
704-799-4066 | akraft@mooresvillenc.gov
♦ John Finan, Public Works Director
704-664-4278 | jfinan@mooresvillenc.gov
♦ Chris Russell, Risk and Safety Manager
704-662-3524 | crussell@mooresvillenc.gov