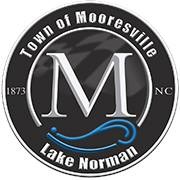 Special to Iredell Free News
The Mooresville Parks and Recreation Department is pleased to announce the opening of the Splash Pad at Hope Park on Saturday, June 27, and wants to encourage residents to sign up for the last few spots in their offered summer camps.
Use of the Splash Pad at Hope Park, located at 170 Joe Knox Avenue, is at your own risk and is not supervised.
Unfortunately, due to ongoing COVID-19 restrictions and the lack of qualified lifeguards, the War Memorial Pool will not open this summer.
Although all playgrounds and recreation centers remain closed under the extension of the Phase 2 guidelines, Parks and Rec Summer Camp programs will begin on July 6. There are just a few spots remaining, so call today to register for the War Memorial and Selma Burke Center Summer Camps.
LEARN MORE
For more information, call the Parks and Recreation Department at 704-663-7026 or visit Mooresvillerecreation.org.