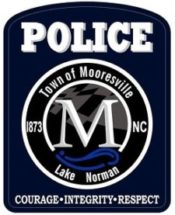 Special to Iredell Free News
The Mooresville Police Department will hold a "Syringe Safe Iredell" event at the Mooresville Public Library on Wednesday, September 30.
MPD, along with the Drug-Alcohol Coalition of Iredell, Iredell Health System, and the Statesville Police Department, recently implemented "Syringe Safe Iredell," a collaborative effort to ensure the safe disposal of needles, syringes, and other sharps for residents.
Used syringes can pose serious health risks when not disposed of properly, and "Syringe Safe Iredell" has installed sharps containers near medication take-back boxes throughout the community.
Additionally, the group has been holding drive-through community collection events. The September 30 event will be held from 6 to 7:30 p.m. at 304 South Main Street in Mooresville and will include a medication take-back opportunity, as well as a medication lock box giveaway.
LEARN MORE
For more information about this event, email info@daciredell.org or call 704-880-3350.