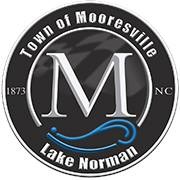 Special to Iredell Free News
The Mooresville Public Library has implemented a fine-free policy, eliminating charges for overdue materials.
Director Marian Lytle said that the library chose to go fine-free on overdue materials because fines undermine the library's mission of free access to materials for residents of all ages. The move will also free up more time for staff members, increasing the time they can assist patrons and do other vital tasks.
"Multiple national studies have shown that library fines do not impact whether materials are returned on time," she said. "In fact, they can become a barrier for young families with multiple children by resulting in substantial overdue fines once the books are returned. We are so pleased that Mooresville's Town Board sees the importance of increasing access to educational resources for all our library users by eliminating these punitive fines."
While overdue items will no longer have a fine, library fees associated with lost or damaged materials will still be in place.