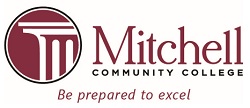 Special to Iredell Free News
Mitchell Community College administration continues to work with local and state health officials to monitor the COVID-19 situation.
Starting Monday, March 23, most Mitchell classes will be offered online until further notice. However, not all classes will be available online. All traditional/seated continuing education and workforce programs are suspended beginning March 23.
Limited exceptions to the suspension of face-to-face instruction include critical state and local response programs such as:
♦ Law enforcement/Basic Law Enforcement Training (BLET);
♦ Fire training;
♦ EMS/Paramedic;
♦ Certified Nurse Assistant (CNA); and
♦ Registered Nursing (RN)
Students in the above programs should connect with their instructors and/or program coordinators regarding coursework.
Mitchell administration will continue to work with the N.C. Community College System Office to determine how classes that are unable to transition or fully transition online instruction will be conducted.
Due to the variety of courses and training opportunities at Mitchell, students are advised to communicate directly with their instructors for specific instructions pertaining to their classes. Faculty have been directed to provide maximum flexibility to students during this time.
All students are advised to check their Mitchell email for additional information.
An updated plan for the College will be announced by 5 p.m. on Friday, March 27.