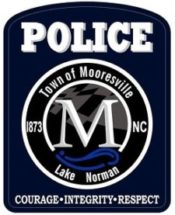 FROM STAFF REPORTS
The Mooresville Police Department has released the identity of a man who was killed in an officer-involved shooting on Sunday evening.
Christopher Kimmons Craven, 38, was fatally wounded by officers who were dispatched to a residence at 226 Heritage Place about 9:30 p.m. in response to a report of domestic incident and an assault, according to an MPD news release.
The person who reported the incident told a dispatcher that a man at the home was still on scene, possibly armed, and had threatened suicide, police said.
MPD officers arrived and encountered Craven, who was armed with a handgun, in front of the residence, according to the news release.
The uniformed officers immediately identified themselves as MPD officers, police said.
An initial dialogue was established and officers gave multiple commands for Craven to show his hands, according to the news release.
At that point, police said, Craven suddenly reached for the firearm from his waist and drew the weapon.
Two officers discharged their weapons towards Craven, who was wounded, according to the news release.
Officers administered medical care and performed CPR on Craven until Iredell County EMS took over. Efforts to save his life were unsuccessful, and Craven was pronounced deceased at the scene, police said.
Per MPD policy and protocol, both officers involved in the shooting were placed on administrative leave. The officers' names were not released.
The N.C. State Bureau of Investigation was requested to conduct the investigation and process the scene. This investigation is still active and ongoing, according to the news release.