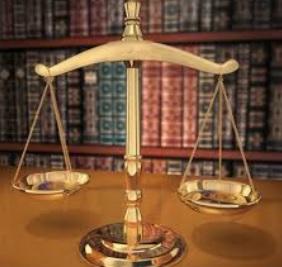 Special to Iredell Free News
In light of the rapidly evolving public health situation, the North Carolina Judicial Branch has taken steps to allow the public and court personnel to practice social distancing and other preventative measures recommended by the N.C. Department of Health and Human Services and the Center for Disease Control.
"We're working to slow the spread of infection and one of the ways we can do that is to suspend routine filings and other court-related deadlines," said Chief Justice Cheri Beasley. "We want attorneys and people representing themselves in court to stay home and out of the courthouse to the fullest extent possible."
Last week the Chief Justice issued an order extending filing deadlines and further curtailing other court processes.
The order states that documents due to be filed from March 16 to April 17 will be deemed timely filed if received before the close of business on April 17, 2020, and that any actions required to be done during that time can also be postponed until April 17, 2020. This decision comes as the court system continues work to curtail operations considering the growing exigent circumstances related to the spread of COVID-19.
Locally most court sessions have been cancelled until further notice.
Iredell County Clerk of Superior Court Jim Mixson is asking the public to call the Hall of Justice before coming in as there are many actions that can be handled remotely. In addition, the public is also encouraged to go to nccourts.gov/services to determine if their court business can be conducted remotely, pay some fees/fines and to sign up for notifications of pending court dates.
"As of today, the Clerk of Superior Court's Office is open 8:30 a.m. until 4:30 pm; however, we are asking people to stay away from the Hall of Justice unless they have essential or emergency matters with the courts" said Mixson.
Effective Tuesday March 24, all Estates/Probate matters will be handled by appointment only. The public can call 704-832-6604 to make an appointment with the Estates Department.
Anyone with a cough, fever or shortness of breath should not enter the Hall of Justice. People with these symptoms should call the Clerk of Superior Court's office for assistance.
Iredell County Clerk of Superior Court
♦ Bookkeeping: 704-832-6607
♦ Civil Department: 704-832-6603
♦ Criminal Department: 704-832-6602
♦ Estates/Probate Department: 704-832-6604
♦ Jury Questions: 704-832-6636
♦ Special Proceedings: 704-832-6606
♦ Traffic Citations: 704-832-6602
♦ General Information: 704-832-6600