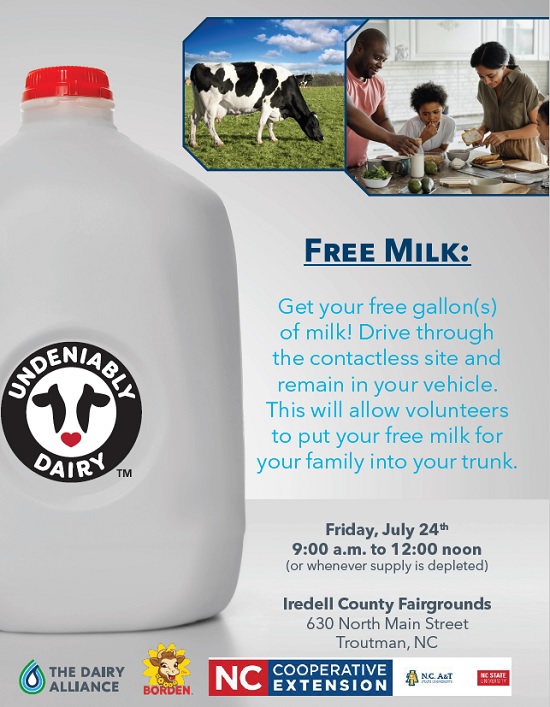 Special to Iredell Free News
In partnership with The Dairy Alliance, Borden, the N.C. Cooperative Extension, and Horizon Church, there will be a milk giveaway on Friday, July 24, from 9 a.m. to 12 noon — or whenever the supply is depleted.
This event will take place at the Iredell County Fairgrounds. Those interested are asked to wait in their vehicles and a volunteer will place their gallon(s) of milk in their trunk.
LEARN MORE
For more information, call the N.C. Cooperative Extension Iredell County Office at 704-873-0507.