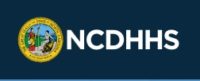 FROM STAFF REPORTS
There have been at least 8,623 laboratory-confirmed cases of COVID-19 in North Carolina and 289 deaths statewide attributed to the novel coronavirus.
Saturday's report from the N.C. Department of Health & Human Services included 20 more deaths and almost 600 new cases. Some 456 people across the state are hospitalized with COVID-19.
The Iredell County Health Department did not update its website on Saturday. As of Friday, 99 people in the county have tested positive for COVID-19. Five deaths, including two this week, have been attributed to the novel coronavirus in Iredell.
Although 60 of the confirmed cases in the county are in the southern end, local officials have stressed that COVID-19 is widespread throughout the community. Residents are encouraged to follow the governor's stay-at-home order, wear face masks in public, practice social distancing and wash their hands frequently.
Earlier this week Gov. Roy Cooper extended the stay-at-home order until May 8 and announced that public schools would remain closed to students through the end of the school year.
Confirmed Cases & Deaths in Nearby Counties
♦ Alexander: 4 cases, 0 deaths
♦ Catawba: 47 cases, 1 death
♦ Davie: 29 cases, 2 deaths
♦ Mecklenburg: 1,450 cases, 41 deaths
♦ Rowan: 342 cases, 16 deaths
♦ Wilkes: 18 cases, 1 death
♦ Yadkin: 11 cases, 1 death
Source: NCDHHS