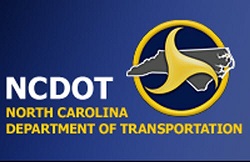 Special to Iredell Free News
RALEIGH – The N.C. Department of Transportation will start a program this year to train public transportation employees on how to recognize and respond if they see human trafficking.
The U.S. Department of Transportation announced this week the NCDOT will receive a $120,000 grant to develop and deliver training on human trafficking for public transit providers statewide. The grant will also be used to pay for human trafficking education materials that can be posted in bus stations and other public transportation facilities, as well as on public transit vehicles.
"Human traffickers frequently use public transportation to move their victims because it's inexpensive and provides for greater anonymity," said Julie White, NCDOT's deputy secretary for Multi-Modal Transportation. "That's why it's critically important that front-line staff and operators of our public transit vehicles know what to look for and how to respond, if they even suspect they're witnessing human trafficking."
NCDOT is one of 24 organizations nationwide selected to receive grants for a federal human trafficking and public safety initiative. Human trafficking refers to modern-day slavery and affects millions of people worldwide, but is often underreported because it's difficult to recognize and victims are afraid to come forward.