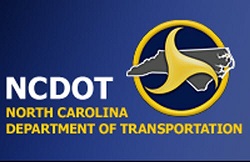 ​​Special to Iredell Free News
RALEIGH – The N.C. Department of Transportation is making it easier for more businesses to compete for work building roads and bridges, beautifying highways and other transportation projects.
NCDOT's Office of Civil Rights, which runs the state's Small Business Enterprise programs, has launched a new website, connect.ncdot.gov/becertified, that will allow small, disadvantaged businesses to become certified to market their firms in the transportation industry.
"Often, small, disadvantaged businesses are not aware of the transportation projects they are qualified to compete for," said Shelby Scales, director of NCDOT's OCR. "This website will allow those businesses to become certified, so they have the same opportunities as all other firms in the transportation business."
The previous certification process required time-consuming tasks such as making numerous phone calls to complete the certification process. The new website will allow businesses to complete applications online, check the status of applications and receive automatic email notifications. Also, the new feature will enable vendors to attach supporting documents to their applications and reuse their applications once they've been archived in the system. This will speed up the application process and improve communication between the business and OCR.
Certified firms will be placed on the department's directory of firms that is used to find vendors.
The DBE program is required by law and helps remove barriers so disadvantaged businesses can participate in transportation contracts. To be disadvantaged, for-profit businesses must be 51 percent owned by a socially and economically disadvantaged person.
The state's Small Business Enterprises and Small Professional Service Firms will also use this website to become certified and submit the required annual renewals.
"Our certification programs are designed to level the playing field, expose diverse companies to industry stakeholders and provide ready, willing and able vendors for transportation projects," Scales said.​