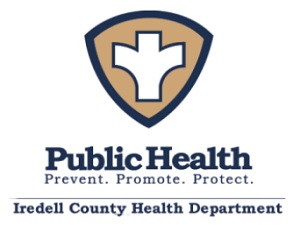 FROM STAFF REPORTS
There are now 3,221 laboratory confirmed cases of COVID-19 in North Carolina.
The N.C. Department of Health & Human Services is also reporting 46 deaths across the state have been attributed to the novel coronavirus. Eighty percent of the people who have died from COVID-19 in North Carolina are age 65 or older.
Across the state some 354 people are currently hospitalized.
Meanwhile, in Iredell County, local officials confirmed three additional cases of COVID-19 since Monday morning, bringing the county's total to 55. There have not been any reported deaths in the county.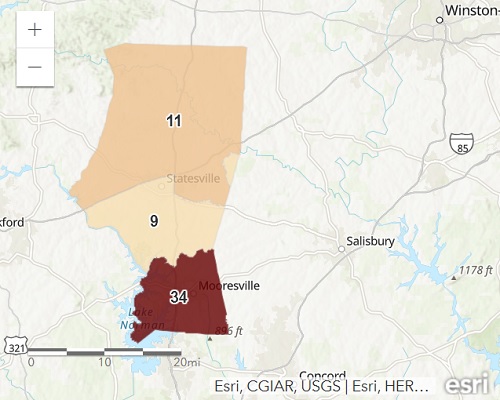 Thirty-four of the cases are in the southern end of the county, nine are in the central area of the county and 11 are in the northern end.
Local health officials believe the novel coronavirus is widespread in the county. They are encouraging residents to comply with the governor's stay-at-home order, practice social distancing and wash their hands frequently.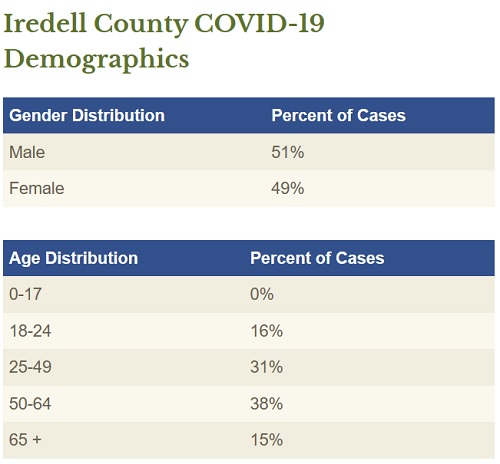 According to media reports, the death toll is now more than 11,000 in the United States. More than 76,000 people around the world have died from COVID-19.