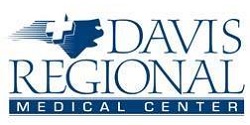 Special to Iredell Free News
Getting fast ER care with minimal exposure to other people has never been more important than now during the COVID-19 pandemic. Davis Regional Medical Center's online check-in has always been a popular service but it is now seeing exponential growth with more community residents utilizing the service.
"Patients appreciate the fact that they can almost go straight from their car to the ER room without spending time in the waiting area with other patients," Davis Regional CEO Josh Snow said.
Mobile devices are typically the way most patients are accessing this service.
Introduced in March 2015, this service allows visitors with non-life-threatening illness to go online and reserve a spot in the ER. In addition to being especially helpful in reducing your wait time, this is especially helpful for people with children who need to arrange for someone to care for them while at the emergency department. It is also helpful for those who are caring for an older person who might require more time to get to the hospital.
In essence, patients are simply waiting at home for their appointed time, rather than spending time in the ER waiting area.
Online reservations are made at www.davisregional.com/online-scheduling under the Emergency Care tab. The web page shows the next available appointment time to be treated at Davis Regional's ER. Once patients complete and submit the form, the system automatically emails a confirmation ticket.
There is no cost for patients to use the online check-in service.
"Most patients who use the ER Online service will be seen within 30 minutes of their scheduled time, but our emergency department staff must treat patients based on the severity of their illness or injury," Snow explained. "Should a patient with a life-threatening condition arrive when you do, your time may be delayed; however, we will do everything we can to see you as close to your reserved time as possible. Please remember this service is for non-life-threatening conditions. If you believe your condition is life threatening, you should call 911 immediately or proceed directly to the nearest ER for immediate medical condition."
About Davis Regional Medical Center
Founded in 1920, Davis Regional is a 144-bed, acute care hospital serving Statesville and the surrounding counties. With more than 300 physicians on staff in a variety of specialty areas, Davis Regional offers a wide range of health care services. The hospital is located at I-40, Exit 154, east of Statesville. Learn more at www.DavisRegional.com.