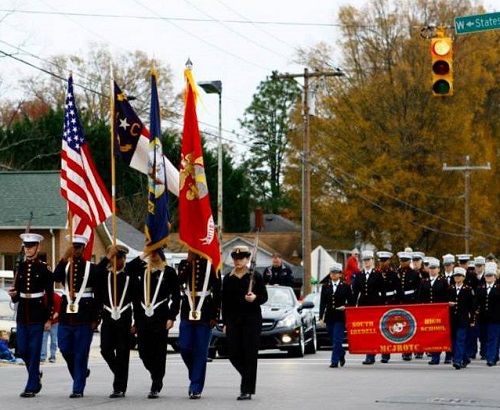 FROM STAFF REPORTS
Organizers of the 76th Annual Mooresville Christmas Parade have canceled this year's event due to concerns for public health and safety during the COVID-19 pandemic.
In a statement released Tuesday afternoon, organizers said.
"A fair amount of money and time is put into these parade entries by our local businesses; many have suffered financial hardship this year, and we certainly don't want to add to that, or not have people able to participate because of that. Many parade participants have used this occasion to be together and build a wonderful float and unfortunately we cannot condone these activities at this time."
Canceling the event early allows organizers to provide the appropriate amount of notice to contractors.
Organizers also said it was difficult to find groups "willing to volunteer for a densely populated event," and reported that groups that submitted entries in previous years had notified organizers that they would not participate in the 2020 parade due to COVID-19 concerns.