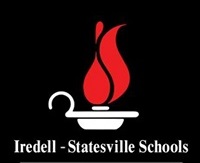 BY KARISSA MILLER
Iredell-Statesville Board of Education members tapped Martin Page to continue as chairman for another year during Monday's board meeting.
After board member Sam Kennington nominated Page, Superintendent Jeff James conducted a roll call vote of all board members. While five board members supported Page's nomination, Bill Howell and Ken Poindexter withheld their support by abstaining.
Page, who expressed his appreciation for the vote of confidence, said this would be his last year as chairman.
Board member Todd Carver was selected to serve as vice chairman.
OTHER BUSINESS
In other business:
♦ The superintendent reviewed the process that district used for selecting an architect for the new high school.
I-SS received 16 proposals to provide architectural services. A committed used a rubric to evaluate the bids and narrowed the pool to three firms: Adams and Associates in Mooresville, DLR Group in Charlotte and Morris Berg in Charlotte.
James said the finalists were asked to come back and give a presentation, and they were judged on specific criteria, including references, the ability to respond to project requirements, the number of projects done in the state as well as in Iredell County.
"Our recommendation would be Adams and Associates," James said, noting that all candidates were highly qualified and that the decision was a tough one.
Kenny Miller, assistant superintendent of facilities and planning, emphasized that this is just the approval of the architect firm.
Before the vote, community member Robert Murphy addressed the school board about the Committee of the Whole meeting rules and procedures.
As a rule, the board does not vote on policies and agenda items during the COW meeting or allow the public to address the board.
However, on rare occasions, the board votes to suspend that rule at the COW meeting so that they can vote on pressing or urgent matters.
Murphy said that if the board is going to suspend the rules and vote on an issue during the meeting then "the public deserves an opportunity to speak."
♦ The board voted to delay until January a decision on the proposed 2021-2022 school calendars for the traditional schools and early colleges.
School officials said that early approval would allow the setup of the Student Information Program and High School Scheduling to begin by February 1, 2021.
The proposed calendars call for early colleges to begin on August 9, 2021, and end on May 23, 2022.
Traditional Schools would begin on August 23, 2021, and end on June, 8, 2022.
Next Meeting
The next meeting is January 11, 2021 at 6 p.m. at the Career Academy and Technical School, located at 350 Old Murdock Road in Troutman. The meeting is open to the public.