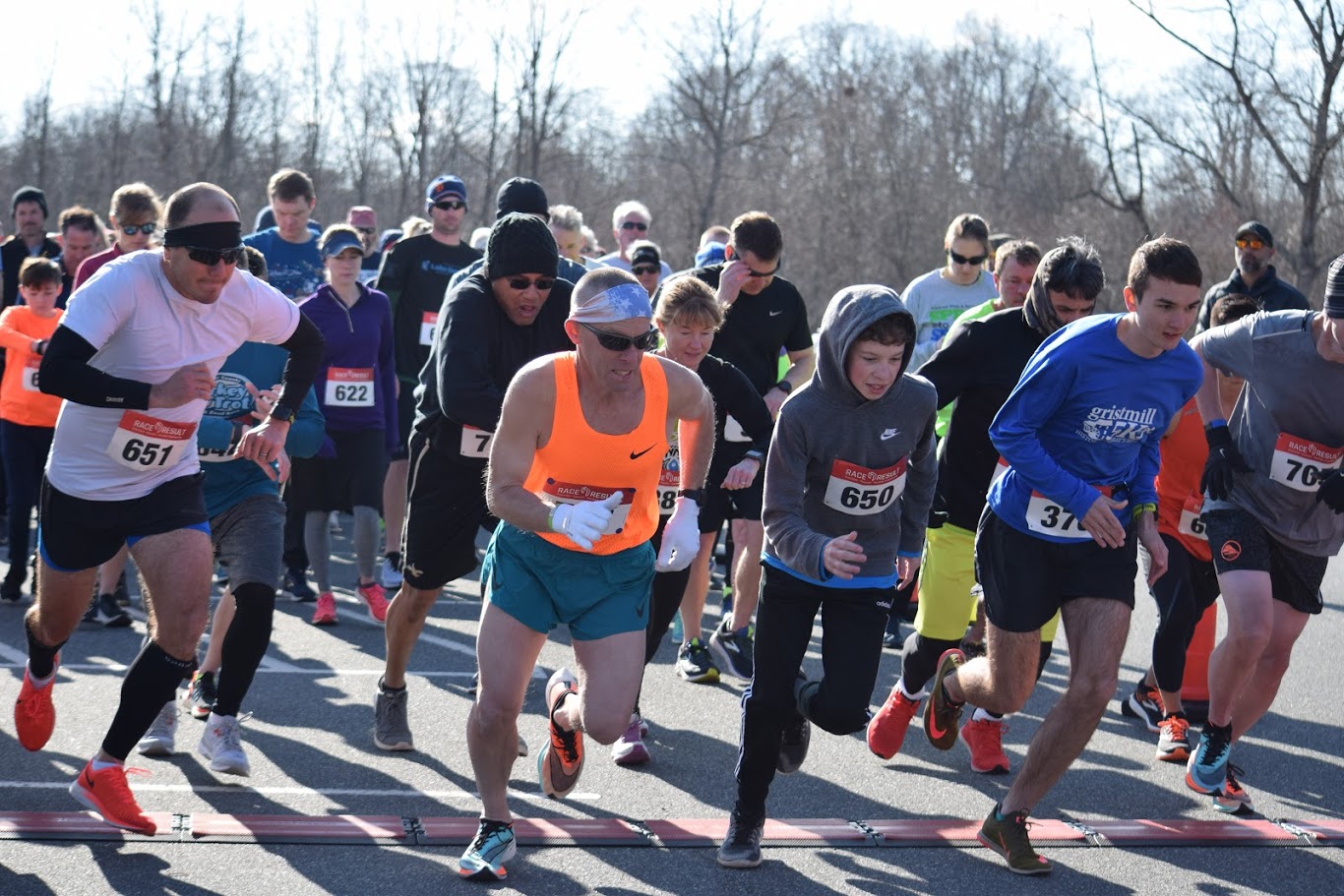 BY DEBBIE PAGE
debbiepage.iredellfreenews@gmail.com
At the 8th Annual Sprint into Spring race at ESC Park in Troutman, 150 runners lined up for a balmy 39-degree run through Troutman on Saturday morning. Participants chose from the 10K, 5K and 1-mile fun run options for the event, which benefits park improvements.
Since the first race in 2013, over 1,300 residents, local business owners, and community organizations have come together to raise over $20,000 for ESC Park amenities.
Town of Troutman Parks and Recreation Director Emily Watson was pleased with the turnout, which was about 25 runners higher than last year.
Michelle Sparks sang the National Anthem prior to race start.
Title sponsor for this Troutman Parks and Recreation Department race was Daveste Vineyards. Contributing sponsors were KPAC, Iredell Health System, Register of Deeds Ron Wyatt, Yoga Loft of Statesville, Stop and Save – Exxon and Pizza Hut, Williams Builders, Southeast Builders, Wendy Hodel of Allen Tate Realty, Thorlo, Engineered Sintered Components, Iredell County Parks and Recreation Department, and Aaron's Sign Shop/Black Tooth Metal.
McLelland's Race Team provided timing for the event.
Watson also thanked Food Lion for providing refreshments for participants and 3rd Creek Band for providing entertainment for the event.