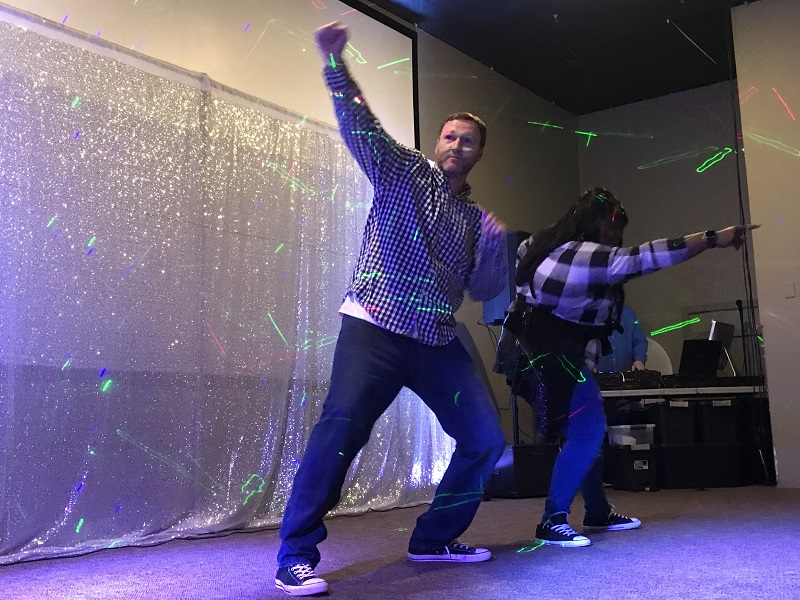 BY BRANDY TEMPLETON
The Twisted Oak American Bar & Grill was packed Friday night for YIPE's Dancing with Our Stars fundraiser.
WAME ChillBillies hosted the event and DJ Julius Hoke handled the music as couples worked their magic on the dance floor. Guests purchased tickets to vote for the winning team that will be announced in March.
Anne Soto came with her son Christian, friend Bob Korzowski, and mother Linda Marshall, to cheer on her father John.
The former Statesville mayor and partner Lisa Nesbitt shagged to "Sugar Pie Hunny Bunch" by the Four Tops.
Kameron Brown and his partner Anita Wall danced to "I'm in the Mood" by Glenn Miller.
Brown took over after Waugh's partner couldn't perform.
"I've been practicing for this for seven weeks," he said.
Like Brown, Brad Ogden-Reigner put in long hours of practice. He and his partner, Dr. Rachel Rader, chose "Sing, Sing, Sing."
"We've practiced for eight weeks," he said. "I wanted to help out a good cause."
YIPE (Young Individuals Pursuing Employment) is a nonprofit offering hands-on employment training and education for those ages 14-21. Participants have volunteer opportunities, get help with community resources, learn communication skills and many other skills.