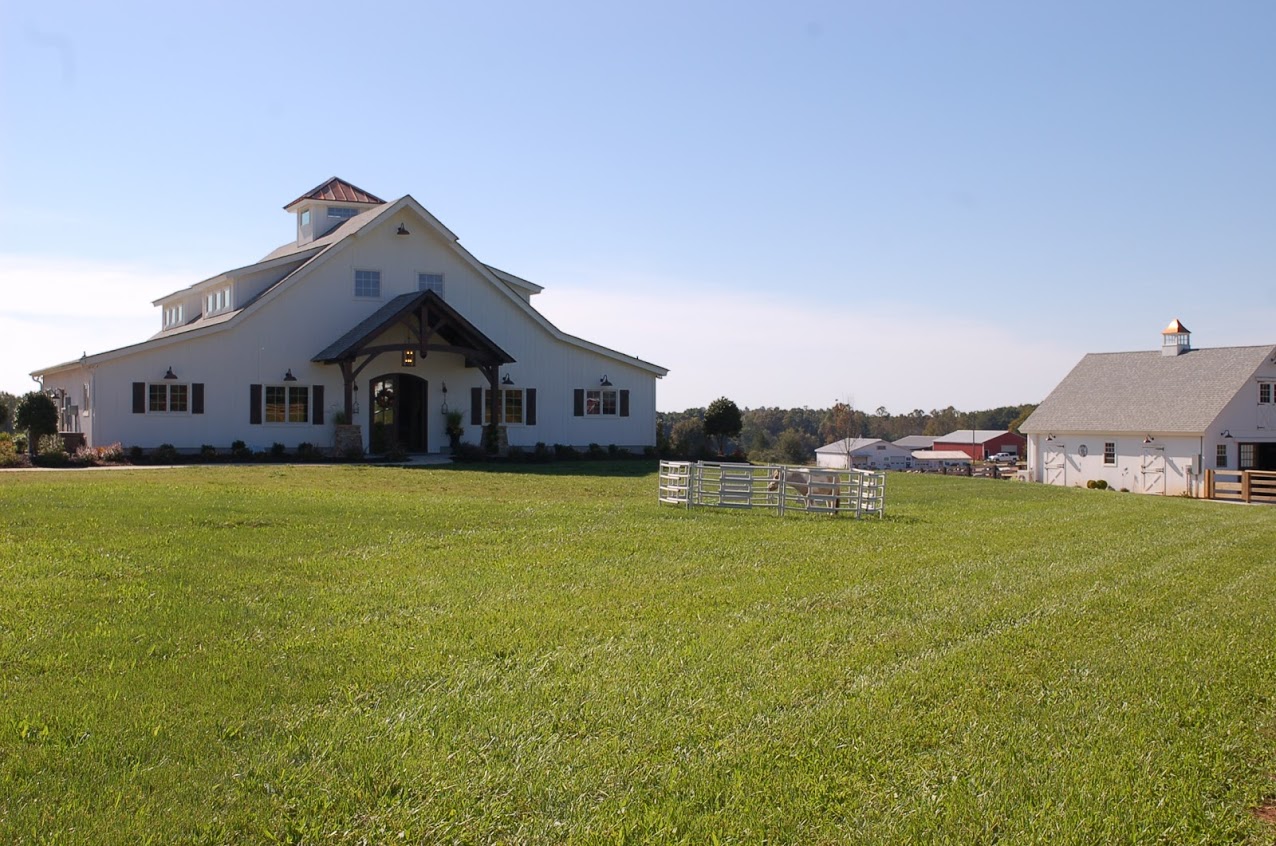 BY DEBBIE PAGE
debbiepage.iredellfreenews@gmail.com
Located on 25 acres of rolling pastures off East Monbo Road, Chickadee Hill Farms is a work in progress for Michelle Barsosky and her husband Jason. What started as a desire for some acreage for their family to enjoy turned into a working farm, mini horse rescue, and wedding/event venue that opened in November of 2018.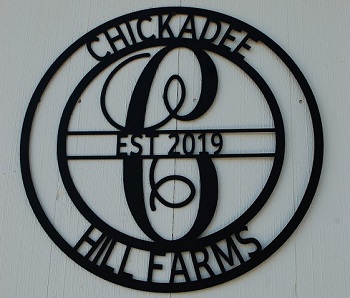 The farm's name comes from a term of endearment for their twin daughters. The chickadee is the state bird of New Hampshire, where the family had their first home. From the time they were born, the girls' grandmother called them her "little chickadees."
The farm consists of a rustic post and beam reception barn built by the Amish, a post and beam mini horse barn, and a new wedding chapel that seats 160.
Outdoor venue choices include the wooded wedding site with comfortable benches crafted in Waxhaw, as well as a hay field, and a patio option with the bridal party on the barn balcony.
Barsosky said the large barn venue, with its kitchen, adjoining large landscaped patio, fire pit area, and unique converted outdoor silo bar, is popular for family and corporate events as well as wedding receptions.
Upstairs is a carefully appointed bridal party suite complete with a sitting room full of comfy couches, a balcony overlooking the farm, a dressing room with a row of lighted make-up mirrors, and a private full bath.
Barsosky said over 200 weddings are already booked at the farm through 2022. The farm's event planner assists couples with selecting their perfect site on the farm and provides an approved vendors list for selecting quality caterers and for other event needs.
Barsosky said that the COVID-19 lockdown gave them time to build the chapel and make more improvements to the venue. As restrictions are easing, business has started picking back up. The farm recently hosted three weddings over one weekend.
Landscaping is being installed around the new chapel, which has already hosted one wedding. Another outdoor patio option is available next to the chapel beside what will be a field of sunflowers next summer.
A 1,000 plant lavender field is slated for next year on the other side of the chapel, joining 80 plants already burgeoning along the entrance and wooded chapel area. A gently rolling hay field also is an outdoor venue choice for some brides.
The lavender and sunflowers are available for purchase for arrangements and bridal bouquets.
MINI HORSE BARN
The post and beam barn, with adjoining lean-to and corral area, was constructed by four Amish craftsmen in a day and a half. Barsosky added chandeliers and beautiful metal detailing to make it attractive. The handmade stalls and balconies were created in Pennsylvania and then assembled on site.
Above the barn is a rustic groom's suite, complete with couches, ping pong and game tables, and a television. The suite features a large overlook of the mini horses' pasture.
The family began its mini horse rescue with Tiny, soon to be followed by Dash, Diamond, Ben, and Prince Charming. Bubbles, a new resident, has multiple medical issues that Virginia Tech veterinarians are treating.
CHRISTMAS TREE FESTIVAL
Chickadee Hill Farms is hosting a Christmas tree festival from Friday, November 27, through Friday, December 4, from noon to 8 p.m. Santa will be on site for pictures from 5 to 8 p.m. each day.
The event will feature 50 trees decorated with different themes, such as baking, coffee, wine, which will be raffled off to attendees. Tickets are $8, which includes five free tree entries and a free drink or snack.
The venue will be lit up with Christmas lights with hot chocolate or adult drink options, snacks, and a farm tour. Tree winners will be announced on December 5 and 6.
LEARN MORE
For more information on Chickadee Hill Farms, visit the website at https://chickadeehillfarms.com or follow the farm on Facebook at https://www.facebook.com/chickadeehillfarms.
To schedule a tour or get venue rental information, call Mandy Queen at 704-880-0478 or mail her at info@chickadeehillfarms.com. The farm is located at 181 East Monbo Road.
Photos