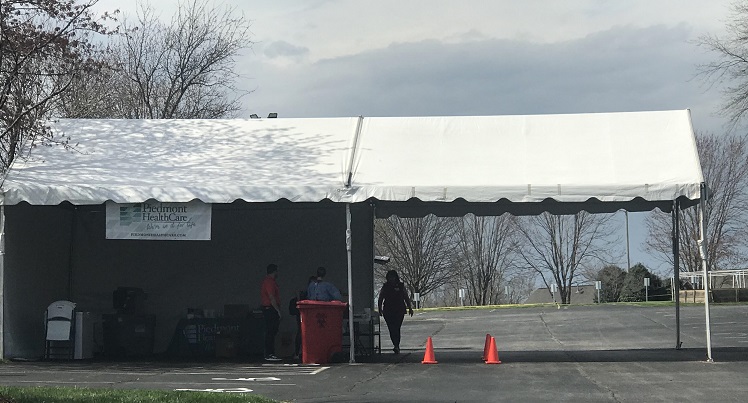 FROM STAFF REPORTS
Piedmont HealthCare's COVID-19 screening center at Western Avenue Baptist Church in Statesville will resume operations on Monday morning.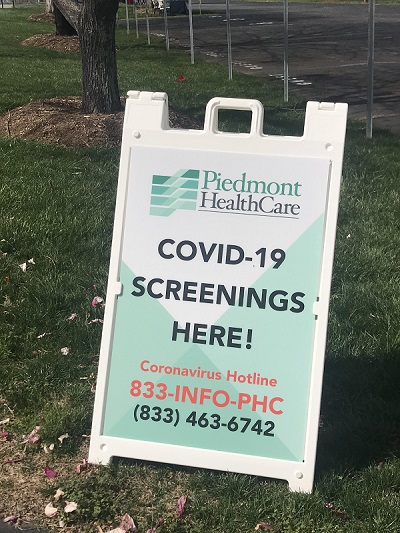 The screening operation, and a second site at the Cove Church in Mooresville, will be open from 11 a.m. to 3 p.m. Monday – Friday.
On Friday, 19 people who were concerned they might have contracted the novel coronavirus visited the PHC screening site in Statesville. Four of them were tested for COVID-19.
Results will not be known for up to 10 days, PHC officials said.
Two people in Iredell County have been presumptive for COVID-19. Both have self-quarantined, according to county health officials.
Jeff Taylor, PHC's director of operations, advised people who believe they might have the virus to call the PHC hotline at 833-463-6742 before coming to one of the screening sites.
"We are here for screening, but most people are not going to be tested for COVID-19," Taylor said.
Some people who visited the site on Friday expressed their frustrations that they did not receive the COVID-19 test.
At the screening sites, visitors will register and then have their vitals taken. Some will then be given a flu test. Among those who test negative for the flu, those who meet the criteria will be given the COVID-19 test.
Tests are still not widely available. People who exhibit symptoms of COVID-19 who are over age 65 or are immuno-compromised are more likely to be tested.
For other people who have symptoms, "our big message is if you have a fever and feel bad then stay home," Taylor said.
PHC officials recommend self-quarantining for at least seven days from the onset of symptoms and for at least 72 hours after being fever free.
RELATED STORY: Third presumptive case of novel coronavirus reported in Iredell County