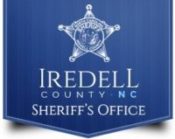 Sheriff Campbell: Autopsy revealed no signs of trauma or significant physical injuries
FROM STAFF REPORTS
The N.C. State Bureau of Investigation is investigating the death of an inmate at the Iredell County Detention Center early Friday morning.
The male inmate, whose name has not been released pending family notification, collapsed and died after being removed from an observation cell about 3 a.m. Friday, Sheriff Darren Campbell told Iredell Free News on Friday.
Campbell asked the SBI to investigate, which is the ICSO's policy whenever an individual dies in custody.
Based on his review of jail video and preliminary autopsy results, the sheriff said it appears the inmate died of an underlying medical condition.
The medical examiner did not find any evidence of trauma or significant physical injuries, Campbell said. A definitive cause of death will not be determined until toxicology tests are complete.
"It's tragic," Campbell said. "But nothing that happened in the detention center was the cause of death."
The inmate was arrested on a felony charge on Tuesday following an assault in the Mooresville area, according to the sheriff.
Because of the man's erratic behavior, Campbell said, the arresting deputy took him to Iredell Memorial Hospital instead of taking him to the jail. The staff at Iredell Memorial transferred the man to Wake Forest Baptist Medical Center, where he remained until he was released to ICSO custody about 3 p.m. Thursday.
Early Friday morning, while in the observation cell, the inmate began hurting himself, Campbell said.
When three detention officers entered the cell to subdue him and prevent him from seriously harming himself, the inmate assaulted them, accoring to the sheriff.
When the inmate collapsed, the staff nurse and detention staff attempted to revive him, but their efforts were unsuccessful, Campbell said.
Emergency responders from the Statesville Fire Department, Iredell County EMS and the Iredell County Rescue Squad also responded to the jail and tried to save the inmate's life.
"It appears our policies and procedures were followed by our corrections officers," he added.