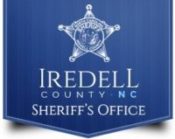 FROM STAFF REPORTS
The N.C. State Bureau of Investigation is investigating an officer-involved shooting in Union Grove on Monday.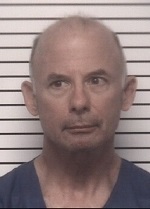 Iredell County Sheriff's Office deputies responded to 527 Trivette Road on Monday after a relative of David Allan Nagy called and asked them to check on Nagy, Sheriiff Darren Campbell said in a news release.
When the initial responding deputies arrived, Nagy acknowledged them and then produced a pistol and told them he was going to kill them, Campbell said.
Nagy, 59, then retreated into the home and barricaded himself, according to the news release.
Additional deputies responded to the location and set up a perimeter around the residence. The Iredell County Sheriff's Emergency Response Team (SERT) was activated along with the sheriff's office Bearcat (Armored Personnel Carrier) was also sent to assist with safely moving deputies out of the initial perimeter so they could be replaced by SERT members.
Negotiators arrived and began trying to speak with Nagy to get him to surrender and come out of the residence.
Criminal Investigators obtaines arrest warrants charging Nagy with Felony Assault with a Firearm on a Governmental Official and Communicating Threats.
After approximately two hours of attempted negotiating with Nagy, OC gas was introduced into the residence, Campbell said.
Nagy then came out of the rear of the home armed with an AR-15 style weapon pointing it at deputies, according to the news release.
Nagy fired multiple shots at the deputies, Campbell said.
A SERT Team member then shot at Nagy, striking him, according to the news release.
Deputies quickly advanced on Nagy, securing his rifle before providing first aid. One first responder was assaulted by Nagy while attempting to provide medical treatment.
Nagy was taken transported to a local medical facility for treatment of his injury.
The scene was secured by ICSO personnel, and the N.C. State Bureau of Investigation was asked to investigate the shooting. An internal investigation was also initiated, Campbell said.
SBI personnel processed the crime scene and interviewed several deputies who were involved in this incident.
The deputy who fired the shot which struck Nagy was placed on Administrative Leave per ICSO policy.
Nagy was taken to the Iredell County Detention Center after he was released from medical care. He appeared before Magistrate J. Hollar, where he was given a $200,000 secured bond. Additional charges are anticipated, according to the news release.
Sheriff Campbell said he was pleased with how his deputies handled a difficult situation.
"I am proud of the deputies who acted with courage and professionalism in the face of this threat. We are very fortunate to have had the equipment such as the Bearcat to protect the deputies," he said.