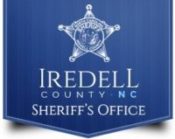 FROM STAFF REPORTS
A Charlotte man faces felony drug trafficking charges in Iredell County after being stopped for a moving violation on Interstate 77 over the weekend.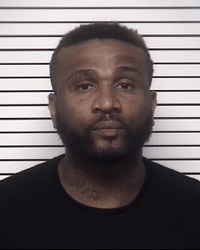 Sheriff Darren Campbell announced the arrest of Demario Jamon Chambers, 40, in a news release on Tuesday.
On Saturday, June 27, an Iredell County Sheriff's Office deputy assigned to the ICSO Interstate Criminal Enforcement Team stopped a southbound Nissan Pathfinder at mile marker 62 on I-77 for a traffic violation.
The deputy approached the vehicle and spoke with Chambers, who was driving the Nissan. Chambers told the deputy he was travelling from Rochester, N.Y., to Charlotte. After Chambers admitted his driver's license were revoked, the deputy deployed K-9 Bosco to search the vehicle, Campbell said.
While the deputy was approaching the vehicle with Bosco, Chambers fled on foot in an attempt to get back in his vehicle, according to the news release.
Deputies gave chase and Chambers ran across the interstate into the median. Once in the median deputies gave Chambers commands to stop, and he was then taken into custody, Campbell said.
Once Chambers was in custody a search of the vehicle was conducted, and Bosco indicated for a presence of narcotics on the vehicle, according to the news release, and deputies located 14 grams of heroin and five grams of hydroponic marijuana.
Chambers was transported to the Iredell County Detention Center, where he was charged with Felony Trafficking Heroin by Possession, Felony Trafficking Heroin by Transportation, Felony Maintain a Vehicle or Dwelling for Controlled Substance, Misdemeanor Resist, Obstruct, or Delay of a Public Officer, Misdemeanor Possession of Marijuana, and Driving While License Revoked.
Chambers appeared before Magistrate Nethken, who issued a $150,000 secured bond.
According to the ICSO, CHambers' criminal history includes the following charges: Felony Assault with a Deadly Weapon Inflicting Serious Injury, two counts of Felony Possession of a Firearm by a Convicted Felon, three counts of Misdemeanor Resisting a Public Officer, Misdemeanor Domestic Violence Order Violation, two counts of Driving While License Revoked, Felony Possession of Cocaine, Misdemeanor Possession of Marijuana, Misdemeanor Assault, two counts of Assault a Female, and Felony Habitual Misdemeanor Assault.