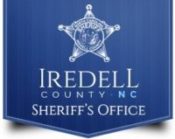 FROM STAFF REPORTS
A Mocksville man faces numerous charges related to the theft of a firearm and other items following an investigation by the Iredell County Sheriff's Office.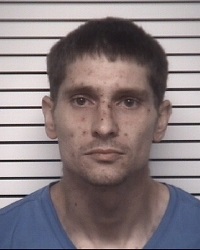 Sheriff Darren Campbell announced the arrest of Matthew Cole Chapman, 31, in a news release.
The ICSO began investigating on Friday, June 12, when Deputy Sherard was dispatched to Westscott Drive in western Iredell County in reference to a suspicious person.
When Deputy Sherard arrived on the scene, he observed saw a white male walking on Westscott Drive who matched the description of the suspicious person, the sheriff said.
After making contact with the male, who was identified as Chapman, the deputy searched Chapman and located a semi-automatic handgun magazine, according to the news release.
When asked about the magazine, Chapman reportedly denied knowledge of it.
Lt. Christian and Deputy Graves arrived to assist in the investigation.
Chapman had been searched earlier at a scene where his wife was found to be unresponsive in an automobile, according to Deputy Graves, and Chapman did not have the magazine on him at the time.
The deputies searched the area and located a holster, bullets and a cellular telephone, Campbell said. After questioning Chapman about these items, he admitted he had gone to a home somewhere on Westscott Drive looking for his wife, according to the news release.
During additional questioning, Chapman also admitted to having a gun, the sheriff said.
ICSO K-9 "Jaag" was called for to assist in locating the handgun, which was found after a brief search, Campbell added.
Deputies subsequently located the home and a vehicle, from where the gun was stolen, according to the news release. The deputies made contact with the gun's owner and took a report.
Based upon all of the information gathered throughout this investigation, Chapman was arrested and taken to the Iredell County Detention Center. He was charged with felony second-degree burglary, felony larceny, felony breaking and entering of a motor vehicle, felony larceny of a firearm, felony possession of a firearm by a convicted felon and misdemeanor larceny.
Chapman appeared before Magistrate Watkins, who issued a $45,000 secured bond on these charges.
According to the ICSO, his criminal history includes the following charges: felony burning certain buildings, felony burning personal property, two counts of misdemeanor consuming alcohol under 21 years old, misdemeanor possession of schedule IV controlled substance, DWI Level 5, four counts of driving while license revoked, felony possession of methamphetamine, misdemeanor assault, four counts of misdemeanor possession of drug paraphernalia, misdemeanor breaking or entering, and misdemeanor larceny.