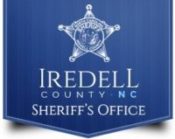 FROM STAFF REPORTS
Iredell County Sheriff's Office deputies are searching for a man accused of drugging, beating and sexually assaulting a woman.
The ICSO began investigating on October 18 after patrol deputies were dispatched to a local medical facility for a reported assault stemming from a domestic violence incident, Sheriff Darren Campbell said in a news release.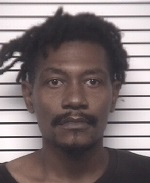 A woman who was being treated at the facility told deputies that she met a man, identified as 40-year-old Akura Laquan Rickett — after he had bonded her out of jail, according to the news release.
The victim told deputies that she and Rickett then went to a home in eastern Iredell County, where she was reportedly drugged, beaten, sexually assaulted and held there against her will, Campbell said.
The investigation was assigned to Detective Cody James of the ICSO Special Victim's Unit.
After Detective James conducted several interviews and gathered evidence, he obtained warrants charging Rickett with felony first-degree kidnapping, felony human trafficking, felony sexual servitude, six counts of felony assault by strangulation, three counts of felony sell or deliver a controlled substance, and habitual misdemeanor assault.
Rickett, who lives off JD Lane in Cleveland, has been entered in law enforcement databases as a Wanted Person by the Iredell County Sheriff's Office. Anyone with information on Rickett's whereabouts is asked to call the Iredell County Sheriff's Office 704-878-3100 or Crime Stoppers at 704-662-1340.
.
Rickett's criminal history includes the following charges: assault on a female, resisting public officer, disorderly conduct, maintain a vehicle for sale of marijuana, felony possession of marijuana, possession of firearm by a felon, communicating threats, carrying a concealed weapon, aid and abet armed robbery and robbery with a dangerous weapon, according to the ICSO.