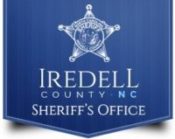 FROM STAFF REPORTS
An Asheville man who was wanted on charges in Buncombe and Davie counties faces a dozen new charges following a high-speed chase in Iredell County.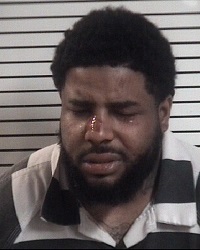 Sheriff Darren Campbell announced the arrest of Dominique Tracy Sanders, 22, in a news release Tuesday.
Sanders refused to stop and drove off at a high rate of speed when deputies attempted to pull his vehicle over for traffic violations on Newton Drive on Friday, March 13, Campbell said.
Deputies pursued Sanders after he turned onto Park Drive, Younger Avenue and Lakeview Drive, where the suspect rammed Deputy Dragowski's patrol car while continuing to elude apprehension, according to the news release.
Sanders then abandoned his vehicle and fled on foot, Campbell said. When deputies caught up with the suspect, he began to fight with them in an effort to resist arrest, according to the news release.
While searching Sanders and his vehicle, the deputies located approximately one-half pound of marijuana, a firearm that had been reported stolen in Buncombe County, $782, and multiple items of drug paraphernalia associated with the sale and distribution of illegal narcotics, the sheriff said.
Deputies subsequently learned that Sanders is a convicted felon, which makes it illegal for him to have a firearm. Sanders also had a total of 14 outstanding warrants for his arrest in Buncombe and Davie counties. He is also wanted by the U.S. Marshal's Office on a Federal Probation Violation Warrant.
Sanders was transported to the Iredell County Detention Center, where he was charged with Felony Possession of Firearm by Convicted Felon, Felony Possession of a Stolen Firearm, Felony Assault with a Deadly Weapon on a Government Official, Felony Flee or Elude Arrest in a Motor Vehicle, Felony Possession with Intent to Sale/Deliver Marijuana, Felony Possession of Marijuana, Felony Maintain a Vehicle for the Sale of a Controlled Substance, Misdemeanor Carrying a Concealed Gun, Misdemeanor Possession of Drug Paraphernalia, Misdemeanor Resisting a Public Officer, Driving While License Revoked and Displaying a Fictitious License Plate.
Sanders was taken before Magistrate Nethken, who issued a $250,000 secured bond on the Iredell County charges. He received an additional $500,000 secured bond on his charges from Buncombe County, and another $26,000 secured bond on the charges from Davie County. In addition, he was placed on a detainer for his federal probation warrants and received no bond.
According to the ICSO, Sanders' criminal history includes the following charges: three counts of Misdemeanor Resisting a Public, Reckless Driving to Endanger, two counts of Misdemeanor Possession of Marijuana, two counts of Felony Possession with Intent to Sell or Deliver Marijuana, two counts of Felony Maintain a Vehicle or Dwelling to Sell Controlled Substances, Felony Elude Arrest with a Motor Vehicle with two aggravating factors, Misdemeanor Possession of Drug Paraphernalia, Felony Possession with Intent to Sell or Deliver Schedule I Controlled Substance, and numerous driving related charges.