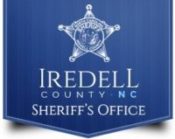 FROM STAFF REPORTS
A Mooresville man faces multiple drug charges after he was stopped by law enforcement officers who were investigating complaints about an individual operating a personal watercraft in a reckless manner on Lake Norman.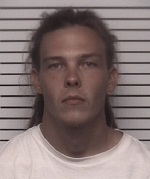 Iredell County Sheriff Darren Campbell announced the arrest of John William Cox III, 21, in a news release Wednesday.
ICSO Lake Patrol deputies began investigating after receiving complaints about a PWC being operated in a reckless manner in the area of McCreary Creek on Lake Norman by members of the community.
On Saturday, August 29, Deputies J. A. Church and E. C. Finch, along with members of the N.C. Wildlife Resource Commission, established a surveillance operation in the area to locate and identify the individuals operating the watercraft, according to the news release.
After Wildlife Officers stopped Cox, who was operating a personal watercraft, Lake Patrol deputies arrived on scene and began speaking with the suspect.
While speaking with Cox, the deputies discovered Cox to be in possession of 35 doses of Lysergic Acid Diethylamide (LSD) and a small amount of marijuana, Campbell said.
Deputies took Cox into custody and transported him to Iredell County Detention Center, where he was charged with felony possession with intent to sell or deliver a schedule I controlled substance (LSD) and two misdemeanor drug offenses.
Cox appeared before Magistrate Thompson, who issued a $15,000 secured bond on these charges.
According to the ICSO, Cox's criminal record includes the following charges: Misdemeanor Larceny of a Motor Vehicle, Misdemeanor Assault, three counts of Felony Break or Enter Motor Vehicle, Felony Larceny of a Motor Vehicle, Felony Fleeing to Elude Arrest, Misdemeanor Possession of Schedule IV Controlled Substance, Felony Possession of Cocaine, Felony Possession of a Firearm by a Convicted Felon, Two Counts of Driving While License Revoked.