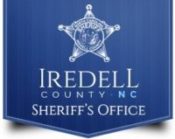 FROM STAFF REPORTS
The body of a 50-year-old man who was reported missing on Saturday was located Monday afternoon.
Curtis Allen Wuellner's body was found in a heavily wooded area about one mile from his home off Laurel Cove Road, Sheriff Darren Campbell said in a news release.
The investigation is ongoing. Investigators are awaiting additional information from the Medical Examiner's Office to determine the exact cause of death.
ICSO patrol deputies, detectives and other first responders, including Iredell County Search and Rescue and other local fire departments have been searching in the area since late Saturday evening.
"Our hearts and prayers go out to the Wuellner family," Campbell said.