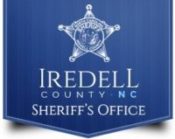 FROM STAFF REPORTS
A Mooresville man faces four felony charges related to child pornography following an investigation by the Iredell County Sheriff's Office.
On January 14, the ICSO Special Victims Unit received a "Cyber Tip" from the National Center for Missing and Exploited Children, Sheriiff Darren Campbell said in a news release.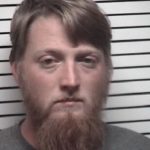 The information stated a person was uploading images, along with videos of juveniles and prepubescent females, which were nude or engaged in sexual acts, to an online Cloud Account, the sheriff said. Additional data attached to the Cloud account displayed a phone number listed to the account belonging to Casey Alan Smith, accordinf to the news release.
The investigation was assigned to Detective Sergeant Jason Lowrance, who obtained a search warrant and gathered more material on the Cloud account.
When reviewing the files obtained though the search warrant, Lowrance discovered several additional images and videos of underage females and prepubescent females uploaded to the Cloud account, Campbell said
During the investigation, Lowrance learned a report had been made with King, N.C., Police Department in February involving Casey Alan Smith. Detective Lowrance spoke with KPD detectives and learned Casey Alan Smith was a suspect in a Statutory Rape Investigation, Campbell said.
Lowrance shared evidence from the Cloud account related to the rape investigation with the KPD, the sheriff added.
The detective then obtained a search warrant for Casey Alan Smith's residence located at 117 Barkland Lane in Mooresville. ICSO personnel executed the search warrant on Friday, February 28, and seized several electronic devices and other evidence, Campbell said.
Based on all of the evidence gathered through this investigation, Casey Alan Smith, 25, was charged with Four Count of Felony Third-Degree Sexual Exploitation of a Minor. He was taken to the Iredell County Detention Center. Magistrate Watkins who issued Smith a $16,000 secure bond for these charges.
Smith was also charged with Felony Statutory Rape of a Child, Second-Degree Sexual Exploitation of a Minor, and Felony Indent liberties with a Child. These warrants were issued by the King Police Department. Smith received a $60,000 secure bond on those charges.