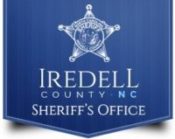 FROM STAFF REPORTS
A Mt. Airy man faces drug-trafficking charges after Iredell County Sheriff's Office deputies seized cocaine, marijuana and cash from his vehicle following a traffic stop on Interstate 77.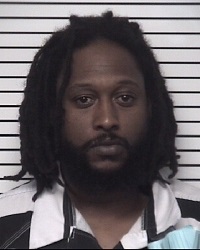 Sheriff Darren Campbell announced the arrest of Daniel Carlos McNeil II, 35, in a news release Monday afternoon.
Deputies assigned to the ICSO Interstate Criminal Enforcement Team stopped a 2018 Dodge Challenger travelling south on Interstate 77 in northern Iredell County on Friday, April 3, Campbell said.
After deputies spoke with McNeill, who was the sole occupant of the vehicle, a narcotics detection canine gave a positive indication to the odor of a controlled substance inside of the vehicle, according to the news release.
During a search of the vehicle, deputies located a duffle bag in the trunk of the car, which hid a large plastic container. Inside the plastic container, deputies found 248 grams of cocaine in a vacuum-sealed bag, as well as 163 grams of marijuana in another separate vacuum-sealed bag, the sheriff said. Some $5,000 was also located in the vehicle, according to the news release.
McNeil was taken into custody without incident and transported to the Iredell County Detention Center, where he was charged with Felony Trafficking by Possession of Cocaine, Felony Trafficking by Transport of Cocaine, Felony Possession with Intent to Sell or Deliver Marijuana, Felony Possession of Marijuana, and Misdemeanor Possession of Marijuana Paraphernalia.
McNeil appeared before Magistrate Chambers, who issued him a $300,000 secured bond on these charges.