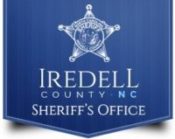 FROM STAFF REPORTS
A Pennsylvania man faces drug trafficking charges in Iredell County following a heroin seizure on Interstate 77.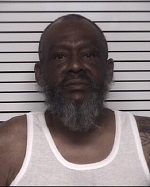 Iredell County Sheriff Darren Campbell announced the arrest of Clifton Leinielle Meade, 52, of Clairton, Pa., in a news release Tuesday.
Deputies assigned to the ICSO Interstate Criminal Enforcement Team were patrolling I-77 north in the area of Mile Marker 65 on Monday, July 27, when they conducted a traffic stop on a rental vehicle with West Virginia registration plates for traffic violations, Campbell said in the news release.
During the traffic stop, deputies observed marijuana and drug paraphernalia inside of the vehicle in plain view, according to the news release.
Deputies then searched the vehicle and found 25.3 grams of heroin, as well as marijuana and additional items of drug paraphernalia, Campbell said.
Meade was arrested and taken to the Iredell County Detention Center, where he was charged with felony trafficking heroin by possession, felony trafficking heroin by transportation, felony possession with intent to sell or deliver heroin, felony maintain a vehicle for controlled substances, and two misdemeanor drug offenses.
Magistrate Thompson issued a $250,000 secured bond on these charges.