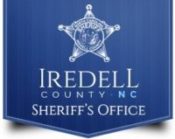 BY DARREN CAMPBELL
By the time you read this article, the turkey will be a memory, except for those leftovers. Black Friday will have taken place and retailers will be preparing for Cyber Monday.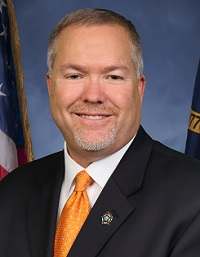 With COVID-19 restrictions in place, many of us will be shopping online for Christmas gifts this year. Much like the Grinch who stole Christmas, with his heart two sizes too small, scammers will be looking for a way to steal your Christmas. As we prepare our lists of who we need to invite to parties, when we need to be at events, and gifts we need to purchase, we also must plan for our own safety and safety of our family.
When using your debit or credit cards to make purchases, keep a close watch on your accounts for erroneous charges. Never write your PIN number on your credit card, as this renders your safety factors void. Never leave your credit cards or receipts lying around where people can see them. Shield your credit card number so others around you cannot copy it or capture it on a mobile telephone or other camera. It is okay to use your hand as a shield to keep these numbers safe.
Only carry credit the cards you absolutely need. If you intend to use a store credit card, take only this card inside with you. Keep any others you have at home or safely locked in your vehicle. As soon as you receive and pay your bill, shred anything with your credit card number written on it.
If you're planning to make a purchase online, make sure the web page where you enter your credit card information has a secure through SSL (Secure Socket Layer). You can ensure the web page is secure by looking for the gold lock or key icon at the bottom corner of your browser window. If you are not comfortable submitting your information through the internet, call the seller and give them your information over the telephone. Never send your credit card information via email.
Be a smart shopper by doing your research before making a purchase. Only do business with companies who provide you with a physical address and telephone number. You can research businesses at the Better Business Bureau webpage at www.bbb.org.
Do not get so wrapped up in the shopping sprit that you do not keep track of purchases and receipts. Always ask for receipts from your purchase or print a copy if an on-line purchase. This makes it possible to refute any mysterious or fraudulent charges you might receive later.
We all love gift cards, but use caution when purchasing these. Visually inspect where the secure code is to make sure it has not been scratched off or tampered with. Never buy gift cards from online auction sites, as this is a large source of gift card fraud. Many of the gift cards are stolen, counterfeit, or have already been used. Only buy gift cards directly from the store issuing the gift card or from a secure retailer's website. Don't buy gift cards off of publicly displayed racks in retail stores.
By taking a few minutes to think through what we are preparing to do, and not getting so caught up in the seasonal festivities we forget to be safe, we can be just like to Whos in Whoville — we can "Welcome Christmas while we stand, Heart to heart and hand in hand."
If you have any questions about Holiday Safety, or any other Law Enforcement related questions, please call me at 704-878-3180 or email me at decampbell@co.iredell.nc.us.
Darren Campbell is the Iredell County sheriff.