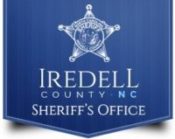 FROM STAFF RESULTS
A Troutman man faces several charges in connection with the theft of scrap metal from a home in northern Iredell County.
On Tuesday, May 12, Iredell County Sheriff's Office deputies received a report about the theft of scrap metal from a home at 844 Blackwelder Road.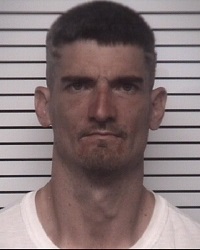 While deputies were responding to the location, Emergency Communications personnel provided information that the suspect, identified as 35-year-old Joshua Ray Burchette, was driving a burgundy truck.
While the deputies were speaking with the victim and filling out an incident report, the ICSO received another call from a local scrap yard reporting that two suspects in a burgundy truck were attempting to sell scrap metal, according to the news release.
The caller said both subjects seemed to be in a hurry and were arguing with each other, Campbell said.
Deputies and detectives arrived at the local business and detained the two men while additional information was gathered. The victim from Blackwelder Road was escorted to the scrap yard to determine if the items had been stolen from his residence.
When the victim arrived, he was able to positively identify several of his items. The recovered stolen property, which was valued at over $100, was returned to the victim.
Burchette was taken into custody and transported to the Iredell County Detention Center, where he was charged with Misdemeanor First Degree Trespass, Misdemeanor Larceny, and Felony Attempt to Obtain Property by False Pretense. Magistrate Tutterrow issued a $3,000 secured bond on these charges.