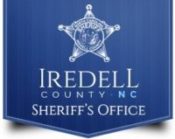 FROM STAFF REPORTS
A Mooresville man faces charges that he broke into two vehicles after leaving the scene of an accident on Oakridge Farm Highway in late November.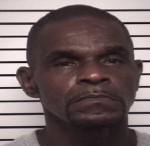 On Sunday, November 22, Iredell County Sheriff's Office deputies received information about a breaking and entering of a vehicle in progress in the area of Oakridge Farm Highway and Ashcraft Drive near Mooresville, according to an ICSO news release.
N.C. State Highway Patrol troopers were dispatched to the same general area for a single-vehicle accident around the same time, Sheriff Darren Campbell said in the news release.
When deputies arrived on the scene, they located the caller, who had stopped on Oakridge Farm Highway due to the vehicle accident. The caller reported that a black male opened the rear passenger door of their vehicle, got into the vehicle and demanded a ride away from the area, Campbell said.
The victim was able to get the suspect out of the vehicle and told deputies that the suspect walked away from the scene towards Ashcraft Drive, according to the news release.
Responding deputies fanned out in the area in an effort to locate the suspect. While interviewing neighbors and witnesses, the deputies learned the same suspect was observed breaking into a vehicle in that area, Campbell said.
Deputies immediately responded, but the suspect had already fled the scene on foot.
State troopers who were on scene reported that the vehicle involved in the accident was registered to William Lewis Sifford, 54, of Ashe Street in Mooresville, Campbell said.
ICSO detectives spoke with the witnesses and victims and determined the person who fled the accident scene and then broke into two vehicles was Sifford, according to the news release.
Detectives obtained warrants charging Sifford with two counts of felony breaking and entering a motor vehicle.
Sifford was arrested on Sunday, December 20, and taken to the Iredell County Detention Center. He appeared before Magistrate Nethken, who issued a $3,000 secured bond on these charges.