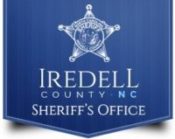 FROM STAFF REPORTS
A Huntersville man faces four charges of first-degree rape following an investigation by the Iredell County Sheriff's Office.
Sheriff Darren Campbell announced the arrest of Martin Cuevas Marquez, 41, in a news release Wednesday afternoon.
The ICSO received a report on June 12 regarding sexual assaults that occurred during 2006 in western Iredell County, Campbell said. This case was assigned to Detective Sergeant Katie Harwell with the ICSO Special Victim's Unit.
During an interview with Harwell, the victim said Marquez was an acquaintance when the sexual assaults occurred, according to the news release.
As a result of the investigation, which included interviews with other witnesses, Harwell obtained warrants charging Marquez with four counts of first-degree rape.
Marquez also had two outstanding warrants for misdemeanor assault with a deadly weapon in Catawba County.
The suspect was arrested on Monday, July 6. He was taken to the Iredell County Detention Center, where Magistrate Thompson issued a $1 million secure bond on the rape charges and an additional $5,00 secure bond on the misdemeanor assault charges.