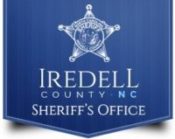 FROM STAFF REPORTS
A western Iredell County resident was charged with sexually abusing a minor following an investigation by the Iredell County Sheriff's Office.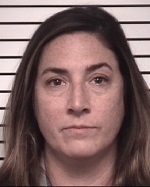 Sheriff Darren Campbell announced the arrest of Hillary Jean Griffin, 40, in a news release.
ICSO deputies responded to a call about a possible sexual assault on a minor having been committed by an acquaintance on August 7, Campbell said.
While the deputies were on scene gathering details and statements, Griffin was arrested and charged with resist, obstruct and delay an officer. She was taken to the Iredell County Detention Center, where Magistrate Tutterow issued a $1,000 secure bond.
The case was investigated by Detective Sergeant Katie Harwell of the ICSO Special Victims Unit, who conducted several interviews and gathered evidence.
Based on all of the evidence gathered in this investigation, Harwell obtained a warrant charging Griffin with felony indecent liberties with a minor.
Griffin was arrested on Saturday, September 19, and taken to the Iredell County Detention Center. Griffin appeared before Magistrate Nethken, who issued a $20,000 secured bond on this charge.