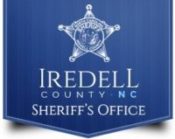 FROM STAFF REPORTS
A western Iredell County man faces nine felony charges following an Iredell County Sheriff's Office investigation into a sexual assault complaint.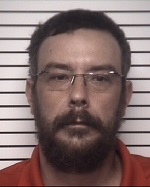 Sheriff Darren Campbell announced the arrest of Chad Lee Davis, 40, in a news release on Thursday afternoon.
The ICSO began investigating on August 29 after receiving a report that a child had been sexually assaulted by an acquaintance, Campbell said.
The case was assigned to Detective Sergeant Jason Lowrance of the ICSO Special Victim's Unit, and the juvenile was interviewed at the Dove House Children's Advocacy Center.
During the investigation, Lowrance located witnesses and collected evidence. The alleged offenses occurred between July 2013 and July 2019, Campbell said.
Based on information gathered during the investigation, Davis was identified as the suspect and charged with three counts of felony statutory rape by an adult, three counts of felony statutory sexual offense with a person who is 15 years of age or younger, and three counts of felony statutory sexual offense with a child.
Davis was arrested on Wednesday, September 23, and taken to the Iredell County Detention Center. Magistrate Sanders issued a $500,000 bond.