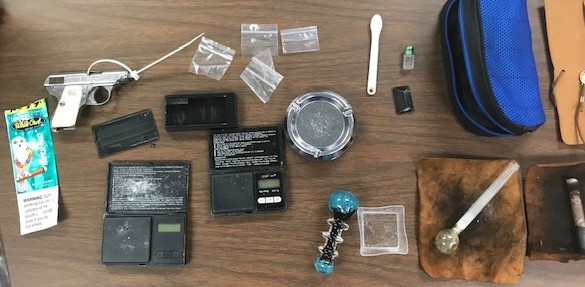 FROM STAFF REPORTS
A Taylorsville man was arrested on multiple drug charges by Iredell County Sheriff's deputies after they found him passed out in a vehicle in Union Grove.
ICSO deputies responded to the area of 301 Taylor Springs Road on Wednesday in response to a report of a suspicious vehicle parked near a cattle trailer, Sheriff Darren Campbell said in a news release.
When deputies arrived on the scene, they found located a black Mitsubishi Eclipse. The vehicle tags tag was registered to a 2001 Chrysler PT Cruiser.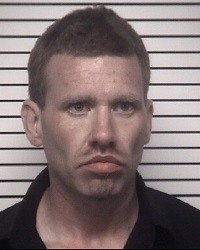 Deputies approached the vehicle and found the driver — identified as 36-year-old Chad Edward Simpson — passed out behind the wheel, according to the news release.
After awakening Simpson, deputies asked Simpson if he was aware of where he was, and he replied "No," the sheriff said.
After speaking with Simpson and telling him where he was, the deputies asked him if he had anything illegal in the vehicle. He told them no and said they could search the car, according to the news release.
A search of the car located methamphetamine, marijuana, a handgun, and a large amount of cash inside the vehicle, Campbell said.
Simpson, who lives in Taylorsville, was arrested and taken to the Iredell County Detention Center, where he was charged with felony possession with intent to sell or distribute a controlled substance, felony maintain a vehicle for sale or use of a controlled substance, felony possession of methamphetamine, misdemeanor possession of marijuana, misdemeanor possession of drug paraphernalia, misdemeanor possession of marijuana drug paraphernalia, and possession of a concealed handgun.
Simpson appeared before Iredell County Magistrate Imes, who issued a $50,000 secured bond for these charges.