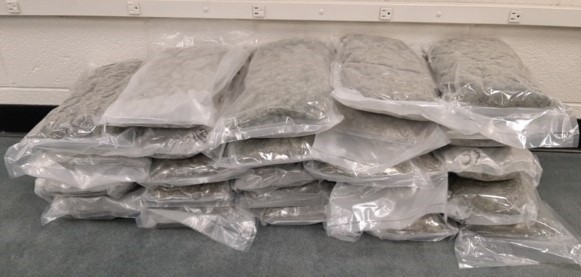 FROM STAFF REPORTS
A Tennessee man faces drug-trafficking charges after Iredell County Sheriff's Office deputies found 28 pounds of marijuana hidden in the trunk of his vehicle.
Deputies assigned to the ICSO Criminal Enforcement (ICE) Team were working on Interstate 77 northbound in the area of mile marker 64 on Tuesday, April 21, when they stopped a 2015 Lexus with a Georgia registration plate for traffic violations.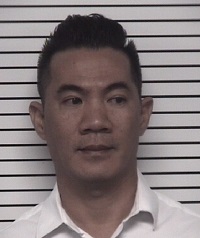 Deputies spoke with the sole occupant, identified as 43-year-old Vinh Phu Huynh, who explained he was traveling from Atlanta, Georgia to West Virginia, according to an ICSO news release.
After noticing inconsistencies in the driver's story, deputies requested canine Bosco to respond to assist with the traffic stop and alerted for the presence of illegal narcotics inside the vehicle, Sheriff Darren Campbell said in the news release.
While conducted a search of the vehicle, deputies located 25-vacuumed sealed bags of high-grade marijuana weighing approximately 28 pounds in the trunk of the car, Campbell said. The street value of the marijuana is valued at over $200,000.
Huynh was arrested and taken to the Iredell County Detention Center, where he was charged with felony trafficking marijuana by possession, felony trafficking marijuana by transportation, felony possession with intent to sell/deliver marijuana, felony maintaining a vehicle for controlled substances, and misdemeanor possession of marijuana paraphernalia.
Huynh appeared before Magistrate Watkins, who issued a $100,000 secured bond on these charges.