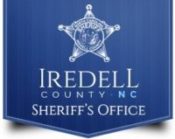 FROM STAFF REPORTS
Iredell County Sheriff's Office deputies have arrested one suspect and are looking for a second in connection with the theft of motor vehicle parts.
On Saturday, December 5, deputies assigned to the ICSO Aggressive Enforcement Team were conducting surveillance in the 2000 block of Old Wilkesboro Road in reference to a narcotics complaint when they observed a suspicious vehicle leave the area, Sheriff Darren Campbell said in a news release.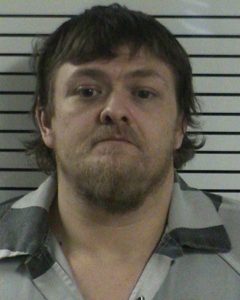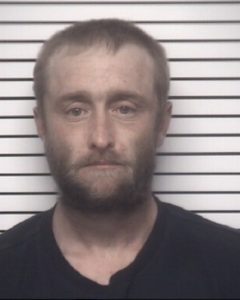 The deputies stopped the vehicle after determining there was a fictitious registration plate on the vehicle, Campbell said. Deputies identified the occupants of the vehicle as David Wayne Mecimore, 27, of Olin and Matthew Scott Johnson, 39, of Taylorsville, according to the news release.
While speaking with the suspects, the deputies observed a Sawzall, a car jack and three catalytic converters inside the vehicle, Campbell said.
K-9 "Danny" conducted a scan of the vehicle and gave a positive indication for a controlled substance coming from the vehicle, he added.
Mecimore and Johnson were then questioned about the other items that were located inside the vehicle.
According to the news release, Mecimore stated that he bought and sold catalytic converters and that they were coming from a house off of Old Wilkesboro Road where he had purchased them.
Johnson stated the same when questioned about the converters but added that he had received permission to remove the converter from a car he was looking to purchase on Old Wilkesboro Road, Campbell said.
After continued their investigation, deputies obtained arrest warrants for Mecimore and Johnson on Sunday, December 6.
Mecimore, who is currently on probation for a felony firearm conviction, was arrested and charged with felony larceny of motor vehicle parts later that day. He appeared before Magistrate Thompson, who issued a $5,000 secured bond.
Johnson, who is verfied member of the Folk Nation gang, has an outstanding warrant for his arrest for felony larceny of motor vehicle parts. If you know where Johnson can be located, please call the Iredell County Sheriff's Office at 704-878-3180.