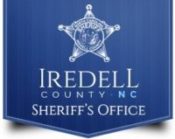 FROM STAFF REPORTS
A Stony Point woman faces felony drug charges after being stopped by an Iredell County Sheriff's Office for driving on a suspended license.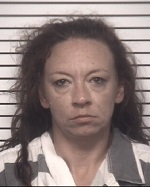 Sheriff Darren Campbell announced the arrest of Tara Sha Barnes, 39, in a news release on Friday.
Deputy N.G. Hodges stopped a Honda Accord driven by Barnes on Highway 64 near the Iredell and Alexander county line on Wednesday, October 7, according to the news release.
From earlier interactions with Barnes, Hodges knew her driver's license was suspended, Campbell said.
While approaching the car, the deputy observed Barnes shove something into her pants, according to the news release, and she apeared to be extremely nervous while while speaking with Barnes.
Hodges called for a female deputy to assist him with the investigation.
During a search of Barnes, deputies found six ounces of methamphetamine packaged in six clear plastic baggies were located, according to the news release.
Barnes was arrested on scene and transported to the Iredell County Detention Center, where she was charged with felony possession with intent to sell or deliver schedule II controlled substance, felony maintaining a vehicle for the sale or use of a controlled substance, felony possession of methamphetamine, and misdemeanor driving while license revoked.
Magistrate Thompson issued a $31,000 secured bond on these charges.