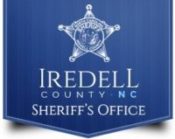 FROM STAFF REPORTS
Two suspects face drug charges after an off-duty Iredell County Sheriff's Office narcotics investigator observed a man passed out in a vehicle in a grocery store parking lot.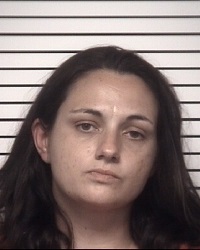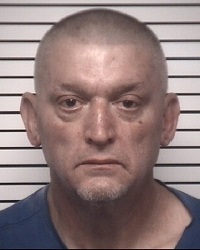 After seeing the man passed out in the driver's seat of a vehicle outside the Publix grocery store in Statesville on Saturday, the deputy checked on the man because he was concerned for his welfare, Sheriff Darren Campbell said in a news release.
While trying to wake the man, the investigator noticed a small bag of powder and straw in his lap, the sheriff said. The investigator then identified himself as an ICSO deputy and took possession of the narcotics and paraphernalia, according to the news release.
The investigator then contacted deputies with the ICSO Aggressive Criminal Enforcement (ACE) Team to assist with the investigation.
When deputies arrived on the scene, the male suspect was identified as Joel Thomas Ford, 51, of Jonesville. Ford was also found to be in possession of Xanax tablets during the encounter, Campbell said.
Ford told the deputies he was waiting for a friend, identified as 37-year-old Leah Brooke Ireland of Yadkinville, who was shopping inside the store, according to the news release.
Deputies located Ireland inside the store and asked her to step out and speak with them. Ireland was found to be in possession of items from the store she had concealed inside her purse, Campbell said. The deputies located store management who banned Ireland from the property.
Ireland was also in possession of Oxycodone hidden on her person, according to the news release.
Both Ford and Ireland were arrested taken to the Iredell County Detention Center, where they were charged with felony possession of heroin, misdemeanor possession of schedule IV controlled substance, misdemeanor possession of schedule II controlled substance, and
misdemeanor possession of drug paraphernalia.
Ford is currently on probation for two counts of possession with intent to sell or delver schedule II controlled substance, and felony possession of firearm by a convicted felon.
Both suspects appeared before Magistrate Tutterrow, who issued each suspect a $10,000 secured bond.