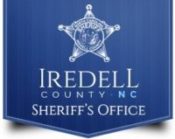 FROM STAFF REPORTS
A Virginia man is charged with breaking into a vehicle in northern Iredell County and stealing property from inside.
Iredell County Sheriff's Office Deputy Justin Parks responded to 933 Tomlin Mill Road in reference to a vehicle break-in and larceny about 6 p.m. on Sunday, February 16, Sheriff Darren Campbell said in a news release.
Deputy Parks spoke to the vehicle owner and received information about the items stolen from the vehicle, which included several credit cards, Campbell said.
Earlier in the day a call had been received from the same business about a suspicious person. When deputies arrived, they located and identified the suspicious man as Wayne Donta Harper, 32, of Roanoke, Va.
During the course of the investigation, Deputy Parks reviewed surveillance video of the crime scene. The video included footage of Harper breaking into the vehicle, the sheriff said.
Meanwhile, deputies learned that one of the stolen credit cards had been used at the Love's Truck Stop in Statesville, according to the news release.
Deputy Parks followed up on this lead and was able to locate Harper at the truck stop. After he was detained and questioned about the incident, Harper admitted to taking the wallet from the vehicle and returned it to the deputies, Campbell said.
Harper was arrested and taken to the Iredell County Detention Center, where he was charged with felony breaking and entering of a motor vehicle, and felony larceny after breaking and entering.
Magistrate Tutterrow issued a $15,000 secured bond on these charges.