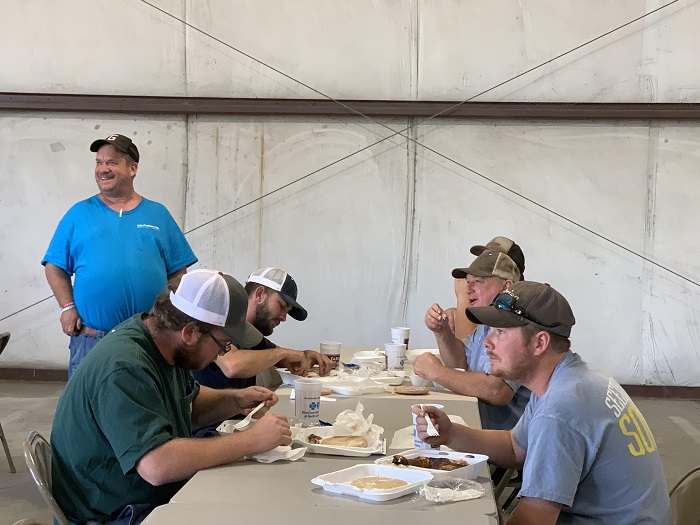 BY BRANDY TEMPLETON
South River Baptist Church partnered with Nutrien Ag Solutions on Thursday to feed Iredell County farmers.
The guests of honor enjoyed barbecued chicken, baked beans, slaw, cookies, and sweet tea.
"We want to show appreciation to the ones who serve us," said Scott Townsell, student pastor of South River.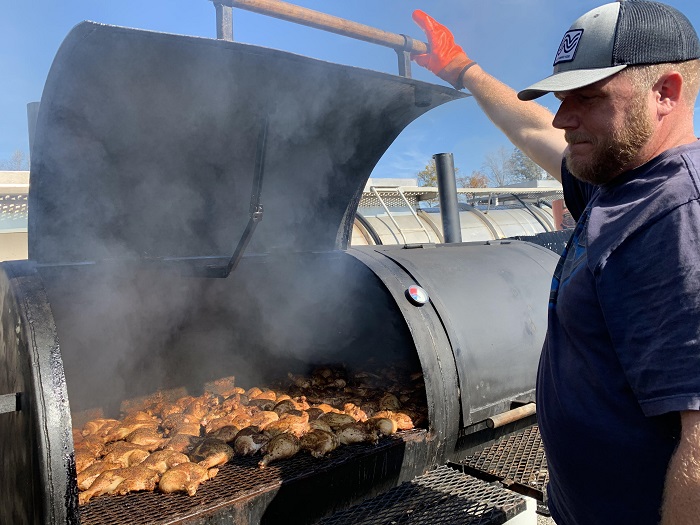 The church fed over 300 farmers in the spring after the onset of the COVID-19 pandemic.
"Back in March our government decided who was essential and who was not essential," Townsell said. "But the Bible says that everyone is essential. We've got to love on whoever we can to remind them that they're essential in God's eyes."
Townsell said South River is doing what the church is called to do.
"We will keep loving on people," he said.
Doug Holland, president of the Iredell County Farm Bureau, said it's a great way to give back.
"We reached out to the farmers and told them, 'We know you're busy in your fields working because it's a pretty, sunny day,'" he said. "We told them they don't have to stop working because we'll bring the food to them."
Farmer Jeff Sloan was thankful for his lunch.
"It means a lot to show that love especially in times that we're going through right now," he said. "We're still community."
Gerald Stiltner works as a mechanic for Keith Benfield Railroad Contracting. He happened upon the gathering after paying a bill near Nutrien.
His face lit up as he talked about what the church was doing, saying how nice the church members were to him.
"They're awesome," he said. "They did a real good job with the meal."
Jeff Galliher, owner of Galliher Dairy, also praised the outreach effort.
"It's awful good of them to put this on and think about us," he said. "They didn't have to. They called and offered to bring it to our field, but I thought if they were nice enough to do this, the least we could do is come here to show our appreciation."
Scott Goodman of Triple G Farms, said that South River always shows appreciation to the farming community, and Marcell Souther of Souther Farms shared that sentiment.
"Thanks to President Trump helping farmers financially, we've been able to stay in business," she said. "And thanks to South River for showing us the care. They're most awesome."
Nancy Keith, director of the Iredell County Cooperative Extension, said it's only right to support the farming community. The county's farmers produce a variety of crops and are No. 1 in the state in dairy production.
"Our farmers work long hours, long days, and if we didn't have any farmers, we wouldn't have any food," she said.
Photo Gallery