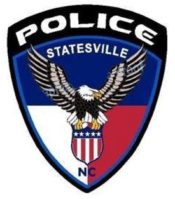 Special to Iredell Free News
The Statesville Police Department will conduct its eight-week Citizens Police Academy beginning March 19. The academy will be held for eight consecutive Thursdays and end on May 7. The class will meet from 6 to 9 p.m.
Classes will be held primarily at the SPD's main station located at 330 S. Tradd Street and may also include classes at the Patrol Division Headquarters, located at 111 Depot Lane in Statesville.
The goal of the academy is to increase community understanding of police services and to inform interested citizens of the career opportunities available at the SPD. The sessions are designed to help participants better understand police functions.
It is also an opportunity to provide feedback about how the SPD is serving the community.
Each class will be taught by SPD personnel who will discuss the functions of each division. Some of the topics to be discussed are:
♦ Criminal Investigation;
♦ Patrol Division Services;
♦ Community Services;
♦ Use of Force; and
♦ K-9 / Special Response Team (SRT)
Requirements for the class are as follows:
♦ 18 years of age prior to the first meeting;
♦ Sign a waiver;
♦ Live in Iredell County with preference given to residents of Statesville;
♦ Have no serious misdemeanors, felony convictions or current indictments;
♦ Complete an application; and
♦ Attach a copy of your drivers' license or identification card
LEARN MORE
If you have any questions, contact Officer Chan Austin at 704-878-3442 or caustin@statesvillenc.net. Applications can be obtained online through the City of Statesville website, at the Police Department, or via e-mail. Applications are due by Friday, March 13.