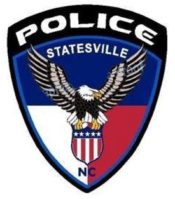 FROM STAFF REPORTS
A 2-month-old baby was killed and three other people were injured in a head-on collision on Friday on Museum Road in Statesville.
The Statesvillle Police Department is investigating the crash, which claimed the life of Jamaree Simpson.
The accident occurred in the 1200 block of Museum Road about 5:15 p.m. on Friday, according to an SPD news release.
Jaheim Simpson was operating a vehicle, which went completely left of center into on-coming traffic and collided head on with a vehicle being driven by Tanisha Lashay Marshall, police said.
Simpson was listed in stable yet critical condition at Wake Forest Baptist Medical Center. A second passenger in his vehicle, identified as 2-year-old Maari Simpson, is in stable condition at a local hospital.
Marshall was also listed in stable condition, police said.
The SPD Traffic Unit is investigating this accident.