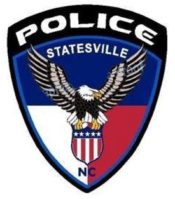 FROM STAFF REPORTS
The Statesville Police Department is investigating the shooting death of a 20-year-old woman.
According to an SPD news release, officers who were patrolling the area heard gunshots around 2:30 a.m. Saturday in the 1100 block of Fifth Street.
When officers arrived on the scene, they found a woman identified as Teyhonnan Dye lying in the street and suffering from gunshot wounds, Chief David Addison said in the news release.
Officers immediately began to render aid and performed cardiopulmonary resuscitation until Iredell County EMS personnel arrived on the scene, Addison said.
Dye was transported to a local hospital, where she succumbed to her wounds, according to the news release.
A crowd of over 50 people were present during this homicide, police said.
The SPD asks anyone who has information or witnessed the shooting to contact investigators. if you have information, please contact:
♦ Statesville Police Department 704-878-3406; or
♦ Iredell Crime Stoppers 704-662-1340