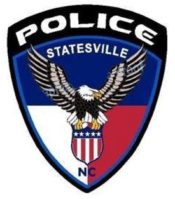 FROM STAFF REPORTS
A Statesville man has been charged with murder following a fatal shooting in a homeless camp near Interstate 40.
The Statesville Police Department announced the arrest of George Charles Henry White III, 68, in a news release on Tuesday afternoon.
Officers were dispatched to the area of a car wash off Exit 148 about 2:50 p.m. Tuesday for a report of shots fired in the area, according to an SPD news release.
The officers located a homeless camp in a nearby wooded area, where they found the body of Allen Bruce Alexander, 55, of Statesville.
After speaking with witnesses in the area as well as the suspect, officers arrested White and charged him with murder.
The suspect and victim knew each other, and it appears the shooting was the result of a dispute between the two men, police said.
This was the fourth homicide of the year in Statesville.