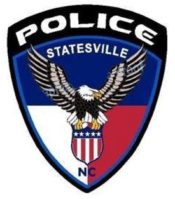 FROM STAFF REPORTS
The Statesville Police Department announced Tuesday that skeletal remains have been recovered from the area where a missing man's vehicle was found last summer.
SPD personnel responded to an area off Sain Road on Monday after receiving a call about possible human remains being discovered in the area, Chief David Addison said in a news release.
The N.C. State Bureau of Investigation assisted in a search of the area and helped collect the remains, according to the news release.
All evidence was sent to the N.C. Medical Examiner's Office for a forensic autopsy and identification, Addison said.
The remains were found near the location where Marty Teague's Jeep Cherokee was found on an abandoned property east of the city limits on August 30, 2019. Law enforcement were unable to search the entire area at that time because of the overgrowth of vegetation, Addison said.
Teague, 53, was reported missing on July 24, 2018. He was last seen at his Simonton Road home.