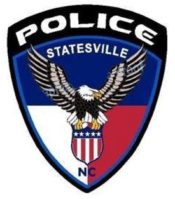 FROM STAFF REPORTS
The Statesville Police Department is investigating the death of a man who was shot and killed early Monday morning outside a home on Adams Street.
Officers who responded to the 900 block of Adams Street about 6:40 a.m. Monday after receiving a trespassing report found a man's body in the driveway, police said.
Alexis Christopher Barber, 54, was pronounced dead at the scene by Statesville Fire Department personnel and Iredell County EMS after efforts to revive him were unsuccessful, according to an SPD news release.
A woman identified as Latoya Smith, 32, shot Barber following "an encounter outside her residence," police said.
This case is being actively investigated by the SPD Investigative Division.
Anyone with information about this case is asked to contact Statesville Police Department at 704-878-3406 or Iredell Crime Stoppers 704-662-1340.